Acupuncture for sciatica has a low risk and can be a good option for treating sciatica. It may cause minor soreness during the treatment, but most cases of sciatica will clear up. In the meantime, patients can try conservative treatments like physiotherapy or chiropractic care to help with their symptoms.
Discogenic sciatica is a major health concern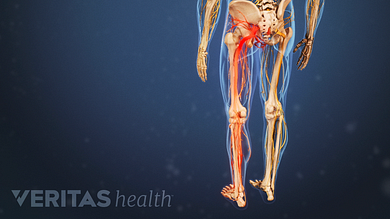 Discogenic sciatica is a common health concern, and it can have several causes, from aging to disc degeneration. Discogenic pain generally worsens when the spine is compressed. This can occur in many activities, such as sitting, bending, or sneezing. It may also be associated with muscle spasms.
Most cases of discogenic sciatica occur in middle-aged or older people, with the majority of cases being caused by a disc problem. Genetics can also contribute to the condition, affecting discs' chemical composition and metabolic function. Eventually, discs dry out faster than normal, making them less able to distribute spinal loads evenly. In addition, everyday wear and tear can aggravate the condition and increase the risk of annular tears.
One of the most common causes of sciatica is a herniated intervertebral disc. Herniate means to bulge, and intervertebral discs are shock-absorbing structures between the spine's bones. When the disc's outer layer becomes weak, a soft, gel-like center can bulge and cause pain. This condition is known as a herniated or ruptured disc.
Treatment options include acupuncture, chiropractic care, physiotherapy, and myofascial release.
Myofascial release is a hands-on method that releases trigger points. It is a commonly used treatment for chronic pain disorders. The technique targets trigger points in the myofascial tissue surrounding and supporting muscles throughout the body. It also stimulates fibroblasts throughout the body, which help break down excessive deposits of connective tissue and stimulate new tissue growth. It can also help the body heal from surgery and other traumatic events.
Chiropractic treatment can help with sciatica symptoms. Chiropractors use natural techniques to reduce pain and help people regain mobility. In addition to chiropractic adjustments, chiropractic care can also involve electrostimulation and decompression therapy. Some chiropractors also provide wellness coaching to help patients with their pain.
Efficacy of acupuncture for sciatica
Acupuncture is an effective treatment for sciatica, a condition that causes intense pain in the sciatic nerve. It works by encouraging the regeneration of sensory and motor nerve fibers. As a result, it can reduce the recovery time from nerve injury. There are several different kinds of acupuncture treatments. Electroacupuncture has proved to be particularly effective in treating sciatica.
In a recent study, researchers examined the effects of acupuncture on a group of patients with sciatica. They found that patients treated with acupuncture improved more than those receiving medication. The researchers found that acupuncture increased serum b-EP, which inhibits nerve pain signals. Furthermore, acupuncture reduced the levels of inflammatory chemicals IL-1, IL-6, and TNF-a, which are common in sciatica. These findings suggest that acupuncture may be a suitable treatment for patients who cannot tolerate the side effects of NSAIDs. However, more research is needed to assess acupuncture's safety and effectiveness in treating sciatica.
Acupuncture for sciatica is a safe treatment option. The procedure can produce immediate pain relief. It works by stimulating the pituitary-hypothalamic endocrine system, which regulates serotonin and dopamine hormones. Because acupuncture requires regular treatments, it is important to avoid missing sessions.