Waffles are an undeniably popular breakfast food among many, and for good reasons. They are often compared to pancakes, but they are unique in their way and provide their own set of advantages. Although waffles are typically associated with breakfast time, waffles are more than just a quick morning meal and can be enjoyed for any meal of the day in countless different ways. In this article, we'll explore the benefits of waffles to know why they're so popular.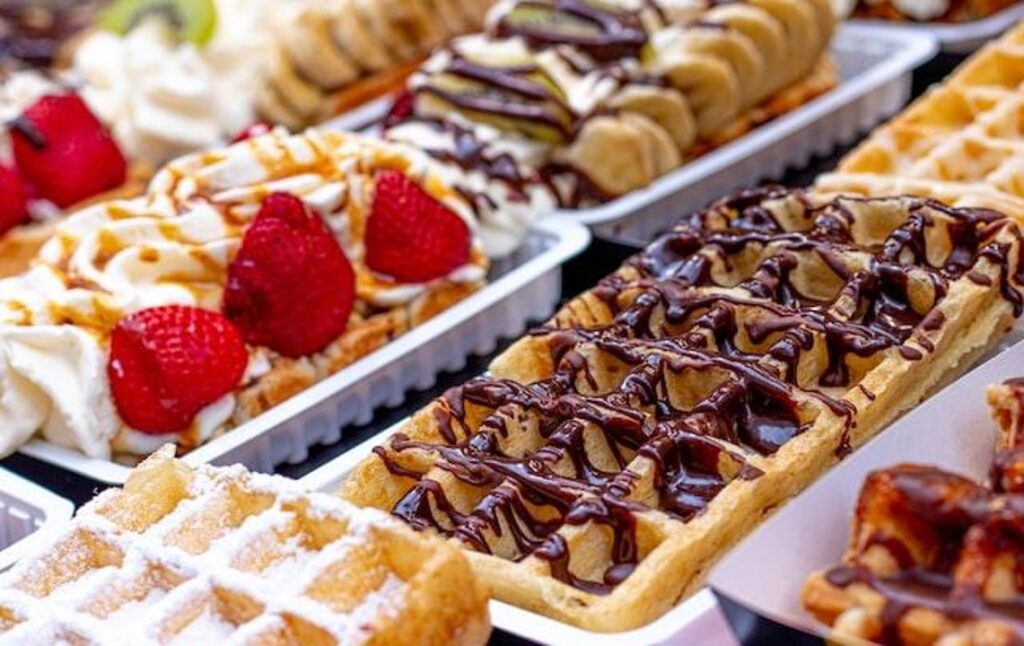 6 Points That Make You Love Waffles
Delicious comfort food.
Like most comfort food, waffles are simply delicious. They are a classic breakfast meal among many, significantly growing up, making them a nostalgic dish that can bring back childhood memories. The great thing about waffles as comfort food is that they can be enjoyed anytime, whether you're craving a delicious breakfast or a decadent dessert. They're delicious when hot out of the waffle maker, but they can also be eaten cold or frozen for a quick snack later down the road.
Portability.
On the road, waffles are excellent snacks to take around with you, and they can be easily packed up and stored in a lunch bag or other container. And with their firm texture, they can quickly be eaten by hand without too much difficulty or mess. This makes them an excellent snack for kids on the go or for adults who want something filling but don't want to take up too much space in their bags.
Affordable and accessible.
With so much value you can get from waffles, they are a steal in terms of how much they cost. Not only are they inexpensive and readily available, but you can also find them in your local grocery or convenience store. So, even if you don't have time to eat at home before going out, you can easily find them from most fast food restaurants, and they won't break their budget.
Quick and easy to make.
Waffles are the perfect example of a quick and easy breakfast since you don't need special preparations or long cooking times to make them. You can simply pour the batter on the waffle iron or waffle stick maker and let it cook for a few minutes, then eat it immediately once it's done.
If you want an even more effortless breakfast, some waffles can simply be popped into the toaster and eaten within minutes. This is especially great for people who need an excellent yet convenient meal or simply don't have much time before heading out the door. Compared to pancakes, which are just as popular, waffles are far much quicker and easier to make.
Various topping possibilities.
There is an abundance of possibilities regarding waffle toppings, so you can choose one that fits your taste and mood. This makes them highly versatile and allows you to create something unique with each waffle you make. Whether you want something sweet, like chocolate chips, or something savoury, like ham and cheese, there is a topping for every person and occasion. And if you want to get creative, you can add fruit to your waffles. With many combinations, you can make your waffles as simple or complex as you like.
Fun to eat.
Waffles are fun to eat. Their deliciousness, versatility, and simplicity allow them to be made, personalized, and eaten in many different ways. Not only can they be combined with an assortment of other tasty food and toppings, but waffles can also come in various shapes, flavours, and textures. From their sweet, sugary taste to their crispy, crunchy exterior, waffles are seemingly designed to be fun to eat.
Conclusion
The sheer versatility of waffles is what makes them so appealing. They can be eaten at any time, in any place, with many different types of food. Waffles are excellent options if you are looking for an easy and deliciously fun way to personalize your meals without compromising taste or variety.