Now work from home and Earn Money is possible, an increasing number of people are looking for ways to make money online to supplement their income, with the internet dominating and influencing a large part of our lives.
High school and college students find themselves in a situation where physical practice in workplaces may still not be possible or ideal. They too had to go online work. For such stay-at-home teens, there are several ways to work from home and earn some money and gain valuable experience.
Freelance work
What is it?
Freelance work is the best way to earn money from home, such as copywriting, translation, graphic design, video editing, app development, or marketing, is a simple way to make money. There are numerous websites that allow teenagers to be compensated for their skills. Among these are, Freelancer, Upwork, and Fiverr.
How to do it?
Step 1: Register on the website by entering your name, email address, country name, and so on. Your account will be created once your information has been verified.
Step 2: You will need to create a profile based on your education, experience and expertise and only after it is approved within the specified time frame will you be allowed to accept freelance work from home.
Step 3: You can choose a job or project by directly interacting with clients or browsing the web. Some sites guarantee payment to their freelancers, unlike those that allow direct customer transactions where payment may not be guaranteed.
How much can you earn?
You can be paid hourly or on a fixed basis and the amount will depend on the type of work and your skill level. Payments are usually made directly into a bank account, so you'll need one. If you don't have a bank account, you may need to provide your parents' details or link them to PayPal where required.
2. Instagram influencer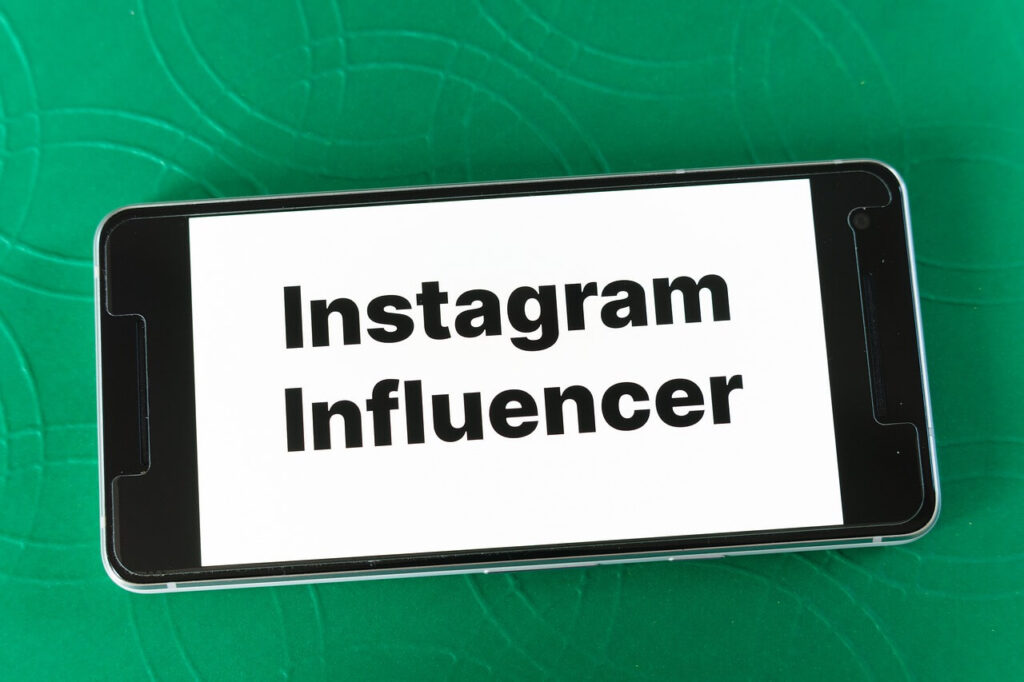 What is it?
An influencer is a person who has a large number of online followers, including high-profile people and celebrities, in a certain field or industry, such as gaming, food, beauty, fashion, fitness, etc. A popular fad among teenagers and youth, Instagram posts and videos to them they can also help earn a lot through sponsored posts, product reviews, brand endorsements, photo sales, affiliate marketing, and selling their own products.
How to do it?
Step 1: Choose your niche, something you enjoy, have some experience or expertise, and a topic you can post about consistently.
Step 2: Create an impressive profile picture because people will identify with it, and create an engaging resume because it will determine your credibility.
Step 3: Switch to a professional or business account through Settings, as this will open up different options for analytics, engagement and targeting of your audience. The bigger your audience and loyal follower base, the more money you can make.
Step 4: Now post consistently to keep your audience engaged.
How much can you earn?
Earnings for Instagram influencers
3. Blogging/Vlogging
What is it?
What was just a platform to express your passions a few years ago is now a good way to make money. By blogging about a specific topic of interest, you can attract readers or traffic, which in turn can translate into money. There are different ways you can earn through a blog or vlog on Youtube, such as placing ads through Google AdSense, affiliate marketing (promoting other people's products on your blog), reviewing projects, posting on other people's blogs, or selling products on your blog.)
How to do it?
Step 1: Choose a blogging platform. Although there are several free blogging platforms such as WordPress, Blogger, Tumblr, Medium, Ghost, Squarespace, etc., it is advisable to start your own blog (preferably with WordPress.org). This is because free blogs have many limitations in terms of customization and features, have low storage capacity, and do not allow ads or affiliate links, which are the best ways to make money. The blog and domain name will cost money, but it will be money well spent.
Step 2: Select a domain name and hosting package. With your own domain name, you'll be treated more seriously and professionally, and by purchasing a web hosting plan, you'll have complete control over how your blog looks and behaves.
Step 3: Next, pick a topic that interests you and begin writing, sharing information, or posting videos about it. Gaining expertise and a loyal following will require hard work, effort, and time. You must also post frequently and share unique information.
Step 4: Promote your blog on all social media platforms such as Facebook, Instagram, Twitter, Reddit, and others to increase traffic and earnings.
How much can you earn?
A blogger can start earning 200$ to 400$ per month in about a year. Teens just starting out may earn less.
4. Amazon Associates Online
What is it?
Just like making money through affiliate marketing while blogging, you can do the same with Amazon links and earn commission. Amazon Associates is an affiliate marketing program that allows you to create links on your website or blog and earn referral fees when customers click and buy Amazon products. The connection is free and easy to use.
How to do it?
Step 1: Go to www. amazon.com and sign in to your Amazon account. Provide your account information.
Step 2: You will then need to provide a list of your websites and apps, or at least one where you will display banners, widgets, links or other Amazon ads. You can add up to 50 websites or apps.
Step 3: In the Profile section, provide information about your websites and apps, the kind of products you intend to offer, the kind of traffic you get, how you get it, how you generate revenue, the number of visitors you get, etc.
Step 4: Finally, you agree to Amazon's terms and conditions and you can start work from home and earn money.
How much can you earn?
You can earn up to 10% affiliate fee on qualifying purchases and the program.
5. Online Surveys
What is it?
One of the easiest ways for teens to make money is probably by taking paid online surveys. Swagbucks is among the most popular sites and pays to participate in several activities such as taking surveys, watching videos, and shopping, among others. Some of the other sites that offer surveys are Toluna, Telly Pulse, CashCrate (a survey site aggregator), ValuedOpinions, OpinionBureau, Streetbees (an app), etc. Each site usually has a fixed number of surveys that a person can attempt in a month.
How to do it?
Step 1: Register on the website by entering basic personal information and an account will be created for you.
Step 2: Surveys will be sent to you via registered email.
Step 3: Complete as many surveys as possible and points will be credited to your account. Redeem them as you wish.
How much can you earn?
You usually earn points that can be redeemed in cash (PayPal), checks or gift cards and cards. You can earn 200$ to 400$ per week. To earn well, it is better to register on at least 8-10 sites or apps.
6. Design t-shirts online
What is it?
If you have an artistic talent, you can earn money by creating t-shirt designs. There are several websites that allow you to do this. You only contribute the design and don't have to worry about making, selling or shipping the t-shirts.
How to do it?
Step 1: Create an account on the website.
Step 2: With some sites, you can simply create a shirt design and upload it. Others let you choose the t-shirt style, text colors and fonts, set a price, and upload the t-shirt for sale.
Step 3: Although the website will advertise your wares, you will need to make an extra effort to sell your designs on other social media channels like Facebook, Instagram, etc. if you want to sell your work.
How much can you earn?
Different websites have their own payment methods which can be monthly or according to sales schedule. Some pay a 10-20% royalty, others allow you to set your own price above the base price and keep the profit and some pay a fixed price.
7. Rental, sale of books, online tutoring, project work
What is it?
If you love to read or are academically gifted, this is perhaps the easiest way to earn some pocket money. You can borrow your books, sell last year's textbooks, tutor other kids online and help them with their project work from home. You can also earn by teaching or selling courses on online platforms like Udacity, Udemy, or Lynda, or sign up for online learning sites like Vedantu, TutorMe, TeacherOn, etc.
How to do it?
Step 1: For online learning sites, you will need to register first. You will then be assessed through an online interview or demo and if you clear it you will be admitted.
Step 2: All you need to be an online tutor is a computer or laptop, an internet connection and expertise in your subject.
How much can you earn?
You can earn anywhere from 200$ to 1500$ per month with online tutorial sites. These pay either a fixed wage or an hourly contract. For tutoring your friends, neighbors and acquaintances, depending on your caliber, academic results and teaching skills, you can start by charging 15$ per hour and increase to 60 $ to 150$ as you gain experience. Depending on the complexity of the project work from home, you can charge between 30 $ and 150$ per project.
8. Storytelling through podcasts
What is it?
If you have good speaking skills and love to tell stories, earn it. A podcast is a series of digital audio or video files that a user can download and listen to. With nearly 200 million monthly active users, 40 podcast companies, and a steady increase in users due to the Covid lockdown, audiobooks and reading stories have caught on.
How to do it?
Step 1: You can start recording on your mobile phone, but if you want to sound professional, it's better to get some good equipment. You'll need a microphone, a pop filter, a computer or laptop, and audio editing software.
Step 2: Next, find a platform where you can post and publish your podcast. While Apple is the leading podcast platform, there are others like Google Podcast, Anchor, Spotify, etc.
Step 3: First, you will need to register on the platform, then either upload an episode or upload a pre-recorded one.
How much can you earn?
You can earn through sponsorships, ads, subscriptions, product sales, courses and merchandise. Once you have around 500 downloads you can start earning, but for a decent income you will need advertisers and sponsors looking for a larger audience above 5000 listeners.
Source : https://economictimes.indiatimes.com/wealth/earn/work-from-home-8-ways-teens-can-earn-money-online-and-gain-valuable-experience/articleshow/82478324.cms